Luxury Llama Fleece Products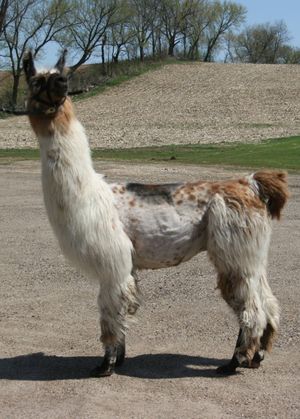 We shear our llamas every spring to keep them cooler in our hot, humid summers AND to harvest their lustrous fleece.  Llama fleece can be used to make wonderful yarn and finished products - it is 4 times more insulating than sheep wool and is not irritating next to your skin.

We have joined the Pacific Northwest Llama Fiber Coop - this is a national fiber cooperative that creates finished product for resale.  We have an exclusive contract with Pendleton mills for llama fleece blankets, a Canadian mill for blankets, llama fleece socks and hand-woven llama fleece rugs.

Please visit the Llama Fiber Coop of North America to learn more about the uses of llama fleece and to purchase these exclusive llama products - affordable and fashionable and 100% llama fleece.  Tell them your friends at The Brownderosa Llamas sent you.

Click here to go to Llama Fiber Coop of North America.