The Brownderosa Herd Sires
We hold very high standards in our selections of herd sires at The Brownderosa. We select our males with the same criterion as our females and are always looking at prepotency in the pedigrees.  We have had some fantastic young males born at the Brownderosa as a result of our powerful pedigree matings, but have kept very few intact to offer them as breeding males.
All potential herd sires must meet this standard:
They must be better than their sire and be of equal or greater quality than any of the herd sires in our program.
Click on photos to view indiviual male's information and pedigree
Brownderosa's It's All About Chrome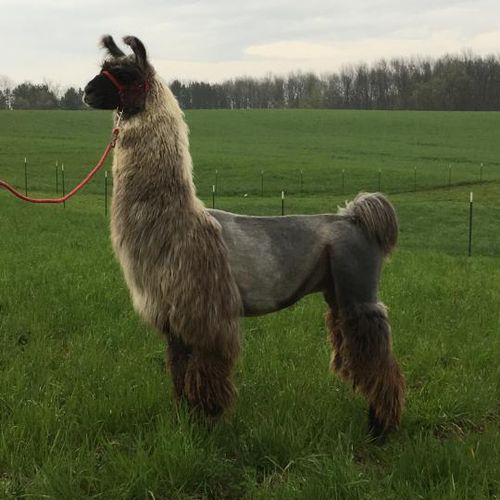 Brownderosa's It's All About Chrome
This male is the definition of versatility. He is an outstanding pack llama and was a World Futurity Champion.  Co-owned with Standing Rock Llamas.
Under  Construction - Check back soon for more herd sires